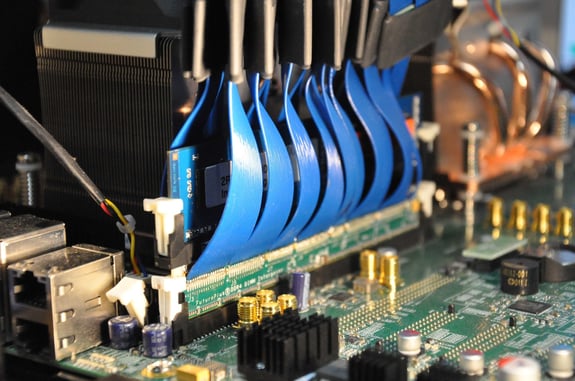 FuturePlus Systems Warranty Policy
FuturePlus Systems products have a warranty against defects in material and workmanship for a period of 1 year from the date of shipment. During the warranty period, FuturePlus Systems will, at its option, either replace or repair products proven to be defective. For warranty service or repair, the product must be returned to the factory.
For products returned to FuturePlus Systems for warranty service, the USA Buyer shall prepay shipping charges to FuturePlus Systems and FuturePlus Systems shall pay shipping charges to return the product to the Buyer. For countries other than the USA, the Buyer shall pay all shipping charges, duties, and taxes for products shipped to FuturePlus Systems and then returned to the Buyer.
FuturePlus Systems warrants that its software and hardware designated by FuturePlus Systems for use with an instrument will execute its programming instructions when properly installed on that instrument. FuturePlus Systems does not warrant that the operation of the hardware or software will be uninterrupted or error-free.
Extended warranty
FuturePlus Systems offers an optional extended warranty that is available only at the time of purchase of the original product. The FS1500 Extended Warranty extends the warranty period for the product an additional two years from the original one year. In other words, the product will be in warranty for a period of three years. The FS1500 is available for an additional 10% of the standard list price of the product.
Limitation of warranty
The foregoing warranty shall not apply to defects resulting from improper or inadequate maintenance by the Buyer, Buyer-supplied software or interfacing, unauthorized modification or misuse, operation outside of the environmental specifications for the product, or improper site preparation or maintenance. NO OTHER WARRANTY IS EXPRESSED OR IMPLIED. FUTUREPLUS SYSTEMS SPECIFICALLY DISCLAIMS THE IMPLIED WARRANTIES OF MERCHANTABILITY AND FITNESS FOR A PARTICULAR PURPOSE.
Use in a nuclear facility
FuturePlus Systems Products are not specifically designed, manufactured or intended for sale as parts, components or assemblies for the planning, construction, maintenance or direct operation of a nuclear facility. Customer is solely liable if Products purchased by customer are used for these applications. Customer will indemnify and hold FuturePlus Systems harmless from all loss, damage, expense or liability in connection with such use.
Exclusive Remedies
THE REMEDIES PROVIDED HEREIN ARE BUYER'S SOLE AND EXCLUSIVE REMEDIES. FUTUREPLUS SYSTEMS SHALL NOT BE LIABLE FOR ANY DIRECT, INDIRECT, SPECIAL, INCIDENTAL, OR CONSEQUENTIAL DAMAGES, WHETHER BASED ON CONTRACT, TORT, OR ANY OTHER LEGAL THEORY.
Assistance
Product maintenance agreements and other customer assistance agreements are available for FuturePlus Systems products. For assistance, contact the factory.
FuturePlus Systems Corporation