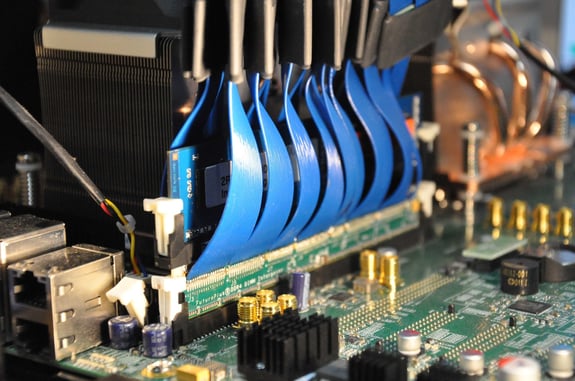 FuturePlus Systems Policy
This site is owned and operated by FuturePlus Systems Corporation. At FuturePlus Systems, we recognize that many visitors to our site are concerned about both the information they provide to us and how we treat that information. As a result, we've developed the Privacy Policy described below. We may update or change the Privacy Policy from time to time, so please check in occasionally. If you have any questions about our Privacy Policy, you can contact us at:
FuturePlus Systems Corporation
15 Constitution Drive
Bedford, NH 03110-6042
Attention: Corporate Legal Department
603 471-2734 (8 a.m. – 5 p.m. Eastern Time, M-F)
Please feel free to email us anytime via the "Contact Us" links on this site. We'll be happy to answer your questions or hear your concerns.
Our Policy
FuturePlus Systems Corporation respects the privacy of every individual who visits our site or responds to our interactive advertisements. We don't collect personally- identifiable information from you, unless you provide it to us voluntarily and knowingly. We don't require you to register or provide information to us in order to view our site. If you register in order to use various features of our site, we use the information you supply for the purpose of providing the products or services you've requested. If you agreed to follow-up contacts by us or asked us to be put on our mailing list when you registered, we may also contact you from time to time. You can always change your preference for follow-up contacts just by emailing us at any time. We don't share any information you give us with anyone outside of FuturePlus Systems.
In the email section of our site, we ask for some personally identifiable information, such as your name, address and phone number. We don't share the information with anyone outside of FuturePlus Systems Corporation. We don't use your email address for any purpose other than sending you information you requested. Where appropriate, we will specifically instruct children not to submit such information on our websites or advertisements. If a child has provided us with personally identifiable information, a parent or guardian of that child may contact us at the email address or address listed in this Privacy Statement if they would like this information deleted from our records and we will use reasonable efforts to delete the child's information from our databases. Our site sometimes includes notices of promotions we are conducting, and we may permit you to enter electronically in some cases. If that occurs, we will use the information you provide for the purpose of conducting the promotion (e.g., to contact you if you're a winner). We don't share the information you give us with anyone outside of FuturePlus Systems Corporation.
Cookies
We do not use cookies when you visit our site.
Use of Site Material
Please don't hesitate to make a single copy of a document or part of a document published by us on this site for your personal use, but please ensure that our copyright notice is clearly displayed on your copy. Please do not download documents, parts of documents, logos and other materials from our site for your own commercial purposes without our prior written consent.
Forward-Looking Information
Certain information on our site and certain information prepared by us and available on this site about our business and operations constitutes "forward-looking information" at various places on our site and is subject to the qualifications set forth in more detail where the information is contained.
Disclaimer of Warranty
Although we work very hard to provide you with the most current and accurate information on our site, we can't and don't warrant that everything you see on this site is up-to-date, error-free or complete. While we may periodically add, modify or delete any of the information on this site, we don't make any commitment or assume any obligation or duty to do so, and you should assume
that the information is current and up-to-date only as of the date it is posted to this site. Neither we nor any of our consultants for this site will be liable for any direct, incidental, consequential or punitive damages arising out of your access to or use of this site.
Everything on this site is provided to you "AS IS," WITHOUT WARRANTY OF ANY KIND, EITHER EXPRESSED OR IMPLIED, INCLUDING BUT NOT LIMITED TO, THE IMPLIED WARRANTIES OF MERCHANATABILITY, FITNESS FOR A PARTICULAR PURPOSE OR NONINFRINGEMENT.
Some jurisdictions may not allow the exclusion of implied warranties so this statement may not apply to you. Except as indicated otherwise, all of the material on our site is made available in order to provide you with information about our company, properties, marketing and business operations. We make no representations that the materials contained on this site are accurate or appropriate for users in locations outside of the United States. Some software on this site may be subject to export controls imposed by the United States and may not be downloaded or otherwise exported to certain countries. By downloading any software, you are representing to us that you are doing so in compliance with all applicable state and federal laws.
Software User License
Notwithstanding the above, use of downloadable software made available on this site is governed by this license.
© Copyright 2012, FuturePlus Systems Corporation. All Rights Reserved in the U.S.A. and other countries