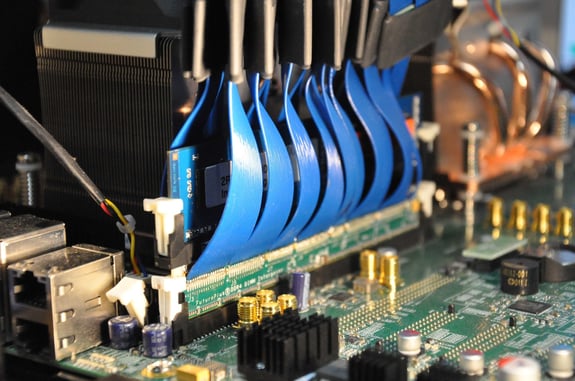 About FuturePlus Systems
FuturePlus Systems designs, manufactures and markets tools for the computer design industry. Our products help design and test engineers ensure that their products conform to industry standards. In particular FuturePlus Systems focuses on computer bus standards such as DDR Memory, Low Power DDR Memory, DisplayPort and others.
Our equipment allows engineers to actually see the signals as they pass from point to point on a printed circuit board which is part of their design. Our tools are used in various steps along the design and validation path. From early bring up to post production bug finding, FuturePlus Systems products offer our customers a useful tool that improves the quality of their product in a cost effective manner.
In late 2016 FuturePlus Systems introduced a services branch of our company to capitalize on our vast knowledge of the bus standards that we cover. Many customers do not have the on staff talent to debug and validate some of the complicated standards that are part of their design. FuturePlus Systems can save companies months of time and thousands of dollars by performing that testing for them using the equipment we make plus the equipment of our partners.
We have been shipping our tools since 1991. Our products are used by hundreds of different companies using standard industry computer buses in PC's, servers, mobile products and embedded computer systems around the world. A computer bus analyzer solution from FuturePlus Systems is clearly the best development tool you can choose. We hope that this site contains everything that you need to help you decide which FuturePlus product or service is best for you.
FuturePlus Systems is a member of Keysight Technologies' Solutions Partners Program.
FuturePlus Systems has technical representatives in major countries around the world.
FuturePlus® is a registered trademark of FuturePlus Systems Corporation.
DDR3 Detective® and the DDR Detective® are registered trademarks of FuturePlus Systems Corporation