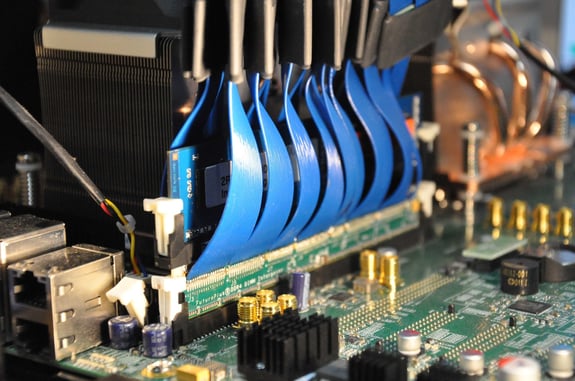 DDR3 MSO Probes
The DDR3 DIMM and SO-DIMM Mixed Signal Interposers connect Address, Command and Control signals of a DDR3 bus to the Keysight V-Series Oscilloscopes with the MSO option. These interposers also provide accessibility to DDR3signals for convenient analog probing. The user can then easily observe both the digital and analog representation of the DDR3 Address, Command and Control bus. Solder down N5381B analog probes purchased separately from Keysight Technologies.
FS2388 is for DDR3 DIMM bus, FS2389 is for DDR3 SO-DIMM bus.
Quick and easy interposer connection between the DDR4 DIMM or SO-DIMM memory module connector and the Keysight V Series MSOs.
Access points for analog probing.
All signals are probed passively.
Registered and Unbuffered DIMMs and SO-DIMMs are supported.
Interposer has minimal signal impact at the probing point.